Welcome to the 2023 World Driving Championship
A short summary of the World Driving Championship 2019
Here we look back to the last race day of the 2019 championship
The races from the first day 2019, with English speaker
WORLD DRIVING CHAMPIONSHIP
2023 the World Driving Championship will be hosted by three countries. Germany, Belgium and the Netherlands.
Ten drivers from ten countries will compete in a total of 20 races.
 The horses are divided in two groups called A and B. Group A includes horses which are considered as the best and group B includes the horses of a lower category. Each participant will drive the same number of horses from group A and B.
 Points for the Championship are awarded in each heat according to the official order of finish. The winner of the race receives 19 points and then in descending order 14 (2); 11 (3); 9 (4); 8 (5); 7 (6); 6 (7); 5 (8); 4 (9); 3 (10); 2 (11) and 1 (12)
20 races
on 4 tracks in 3 COUNTRIES
The first leg will be at Victoria Park Wolvega in the Netherlands on Sunday August 13. Gelsentrabpark in Gelsenkirchen in Germany will host the second leg on Tuesday.
On Wednesday the World Driving Championship moves to Belgium for the third leg at Hippodrome de Wallonie in  Mons.
After a one day break the 2023 World Driving Champion will be crowned on Friday August 18 after the final races at Trabrennbahn Mariendorf in Berlin.
Sunday August 13 – Wolvega- 5 races
Tuesday 15th – Gelsenkirchen – 5 races
Wednesday 16th – Mons – 5 races
Friday 18th – Berlin – 5 races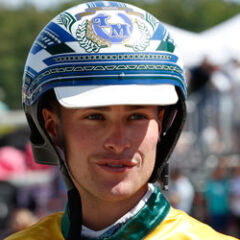 Todd McCarthy
Australia
Todd McCarthy, 26. The greatest win so far is the Inter Dominion with Tiger Tara, but also great accomplishments by being placed both 2nd and 3rd in New Zealand Cup.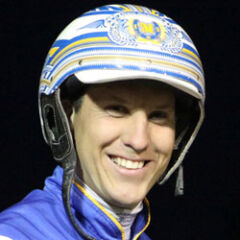 James MacDonald
ITA
James MacDonald, 33.  MacDonald is the reigning champion and represents International Trotting Association (ITA). One of many big wins is from The Milton Stakes with Lady Shadow 2016.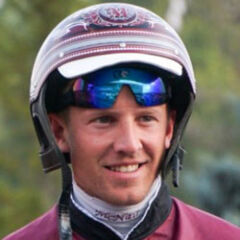 Doug McNair
Canada
Doug McNair, 29. McNair won an O'Brien Award as Canada's Driver of the Year in 2017. The top win is the Breeders Crown for 2-year-old pacing colts, that same year, with Stay Hungry.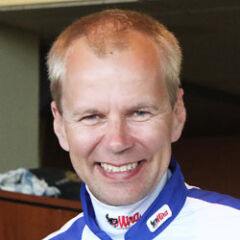 Mika Forss
Finland
Mika Forss, 50.  Forss is one of the leading drivers from Finland and has more than 230 wins from the year 2018. The biggest win is from Suur-Hollola Ajo with Venice in 2016.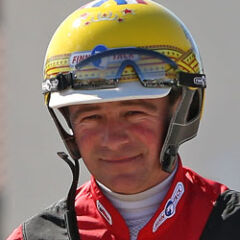 Franck Nivard
France
Franck Nivard, 39. Nivard is a professional driver and a trainer, with 30 horses in training. Franck has five wins from Prix d'Amerique. One  with Meaulnes du Corta and two times with both Ready Cash and Bold Eagle.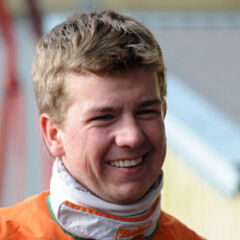 Michael Nimczyk
Germany
Michael Nimczyk, 33. Nimczyk has more than 2200 wins and has been the German driver champion six times. The biggest win is from the Super Trot Cup 2017 with Lighten up Today.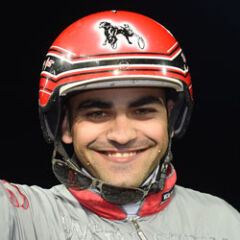 Rodney Gatt
Malta
Rodney Gatt, 30. With more than 100 wins Gatt became the Driver Champion of Malta 2018. The biggest win is from 2015 in the It-Tazza-I-Kbira with Qui Sait.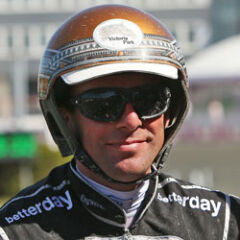 Rick Ebbinge
Netherlands
Rick Ebbinge, 35. Ebbinge won the Grote Prijs der Lange Landen 2013 with Your Love Lois and has been a professional driver the last 15 years. Ebbinge won more than 110 races 2018.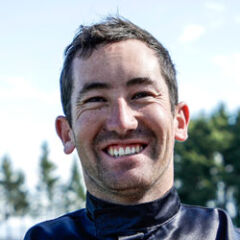 Matthew Williamson
New Zeeland
Matthew Williamson, 28. Williamson won 83 races last year and the greatest win came from the Harness Jewels.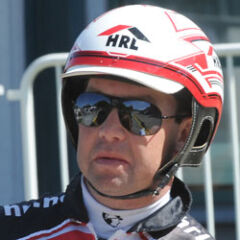 Eirik Höitomt
Norway
Eirik Höitomt, 50. Höitomt has more than 4800 lifetime wins. The biggest win is from the Norwegian Derby from 2010, winning with Makarov.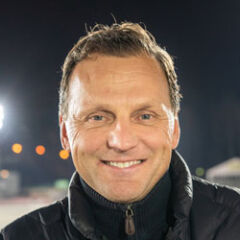 Ulf Ohlsson
Sweden
Ulf Ohlsson, 55.
Ohlsson has more than 5000 wins and the top wins are the International Trot at Yonkers with Papagayo E. and Svenskt Travkriterium with Rokkakudo.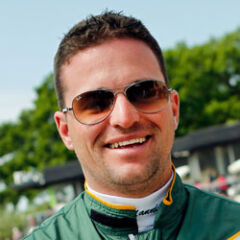 Yannick Gingras
USA
Yannick Gingras, 39. Gingras has won more than 7000 races including the Canadian Pacing Derby and Maple Leaf Trot. Gingras has also won the Hambletonian Oaks five times in a row.
The first winner of the World Driving Championship was Herve Filion of Canada in 1970. The legendary Ulf Thoresen won the championship four times.
2019 — Rick Ebbinge / Netherlands
2017 — James MacDonald / Canada
2015 — Dexter Dunn / New Zealand
2013 — Pierre Vercruysse / France
2011 — Jody Jamieson / Canada
2009 — Birger Jorgensen / Denmark
2007 — Christophe Martens / Belgium
2005 — Roberto Andreghetti / Italy
2003 — Mark Jones / New Zealand
2001 — Jody Jamieson / Canada
1999 — Sylvain Filion / Canada
1997 — Heinz Wewering / Germany
1995 — Dave Magee / USA
1993 — Heinz Wewering / Germany
1991 — Maurice McKendry / NZ
1989 — Ron Pierce / USA
1987 — Ted Demmler / Australia
1985 — Tony Herlihy / New Zealand
1983 — Robert Cameron / New Zealand
1981 — Ulf Thoresen / Norway
1979 — Ulf Thoresen / Norway
1978 — Kevin Holmes / New Zealand
1977 — Ulf Thoresen / Norway
1975 — Keith Addison / Australia
1974 — Joe Marsh Jr. / USA
1973 — Ulf Thoresen / Norway
1972 — Guiseppe Guzzinati / Italy
1971 — Adolf Ubleis / Austria
1970 — Herve Filion / Canada