WORLD DRIVING CHAMPIONSHIP
2019 is the third time the World Driving Championship is hosted by Sweden. The two previous times were in 1987 and 2001.
Twelve drivers from eleven countries will compete in a total of 24 races. The defending champion, James MacDonald of Canada, will represent the International Trotting Association.
 The horses are divided in two groups called A and B. Group A includes horses which are considered as the best and group B includes the horses of a lower category. Each participant will drive the same number of horses from group A and B.
 Points for the Championship are awarded in each heat according to the official order of finish. The winner of the race receives 19 points and then in descending order 14 (2); 11 (3); 9 (4); 8 (5); 7 (6); 6 (7); 5 (8); 4 (9); 3 (10); 2 (11) and 1 (12)
24 races
on 5 tracks in 6 days
The first leg will be at Solvalla with three races on Friday May 24 and one race on Saturday.
There will be no races on the Elitloppet day on Sunday. Lindesbergs Fornaboda track will host the third leg and five races on Monday, followed by five more races on Tuesday at Sundbyholm in Eskilstuna, then an additional five races at Dalatravet Rättvik on Wednesday.
After a one day break the 2019 World Driving Champion will be crowned on Friday May 31 after the final five races at Gävle.
Friday May 24 – Solvalla – 3 races
Saturday 25th – Solvalla – 1 race
Monday 27th – Lindesberg – 5 races
Tuesday 28th – Sundbyholm – 5 races
Wednesday 29th – Rättvik –  5 races
Friday 31th – Gävle – 5 races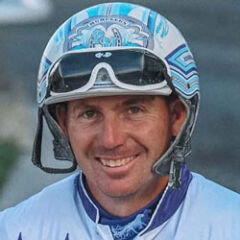 Peter McMullen
Australia
Peter McMullen had a great year in 2021 where he won 315 races and was titled Australian driver of 2021.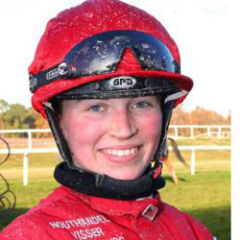 Hanna Huygens
Belgium
Hanna Huygens, 26, was the Belgian champion driver in 2022. She has already been Belgian monté rider champion twelve times.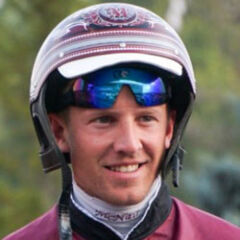 Doug McNair
Canada
Doug McNair, 34. McNair won an O'Brien Award as Canada's Driver of the Year in 2017. The top win is the Breeders Crown for 2-year-old pacing colts, that same year, with Stay Hungry.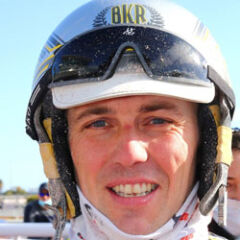 David Bekaert
France
David Bekaert will represent France in the World Driving Championship.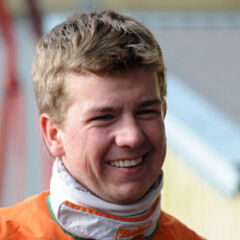 Michael Nimczyk
Germany
Michael Nimczyk, 36. Nimczyk has more than 2200 wins and has been the German driver champion six times. The biggest win is from the Super Trot Cup 2017 with Lighten up Today.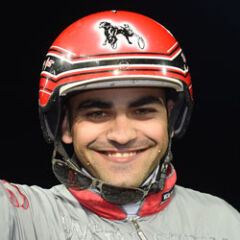 Rodney Gatt
Malta
Rodney Gatt, 33. Gatt has been Maltese champion for the last six years. Gatt also competed in the 2019 World Driving Championship where he won one of the races.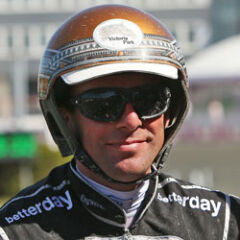 Rick Ebbinge
Netherlands
Rick Ebbinge, 39. Ebbinge is the defending World Driving Champion. In the World Driving Championship 2019 he won 4 of the 24 races, including a double win on the last race day.
Blair Orange
New Zealand
Blair Orange has been five-time New Zealand champion.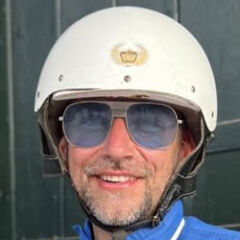 Miodrag Pantić
Serbia
Miodrag Pantić will represent Serbia in the World Driving Championship.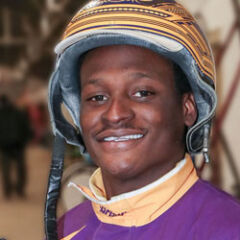 Jordan Ross
USA
Jordan Ross, 25, grew up around horses in Tennessee and is making a name for himself in the American Midwest, earning over $1.6 million in 2022.
The first winner of the World Driving Championship was Herve Filion of Canada in 1970. The legendary Ulf Thoresen won the championship four times.
This year the reigning world champion James MacDonald will defend his title.
2017 — James MacDonald / Canada
2015 — Dexter Dunn / New Zealand
2013 — Pierre Vercruysse / France
2011 — Jody Jamieson / Canada
2009 — Birger Jorgensen / Denmark
2007 — Christophe Martens / Belgium
2005 — Roberto Andreghetti / Italy
2003 — Mark Jones / New Zealand
2001 — Jody Jamieson / Canada
1999 — Sylvain Filion / Canada
1997 — Heinz Wewering / Germany
1995 — Dave Magee / USA
1993 — Heinz Wewering / Germany
1991 — Maurice McKendry / NZ
1989 — Ron Pierce / USA
1987 — Ted Demmler / Australia
1985 — Tony Herlihy / New Zealand
1983 — Robert Cameron / New Zealand
1981 — Ulf Thoresen / Norway
1979 — Ulf Thoresen / Norway
1978 — Kevin Holmes / New Zealand
1977 — Ulf Thoresen / Norway
1975 — Keith Addison / Australia
1974 — Joe Marsh Jr. / USA
1973 — Ulf Thoresen / Norway
1972 — Guiseppe Guzzinati / Italy
1971 — Adolf Ubleis / Austria
1970 — Herve Filion / Canada